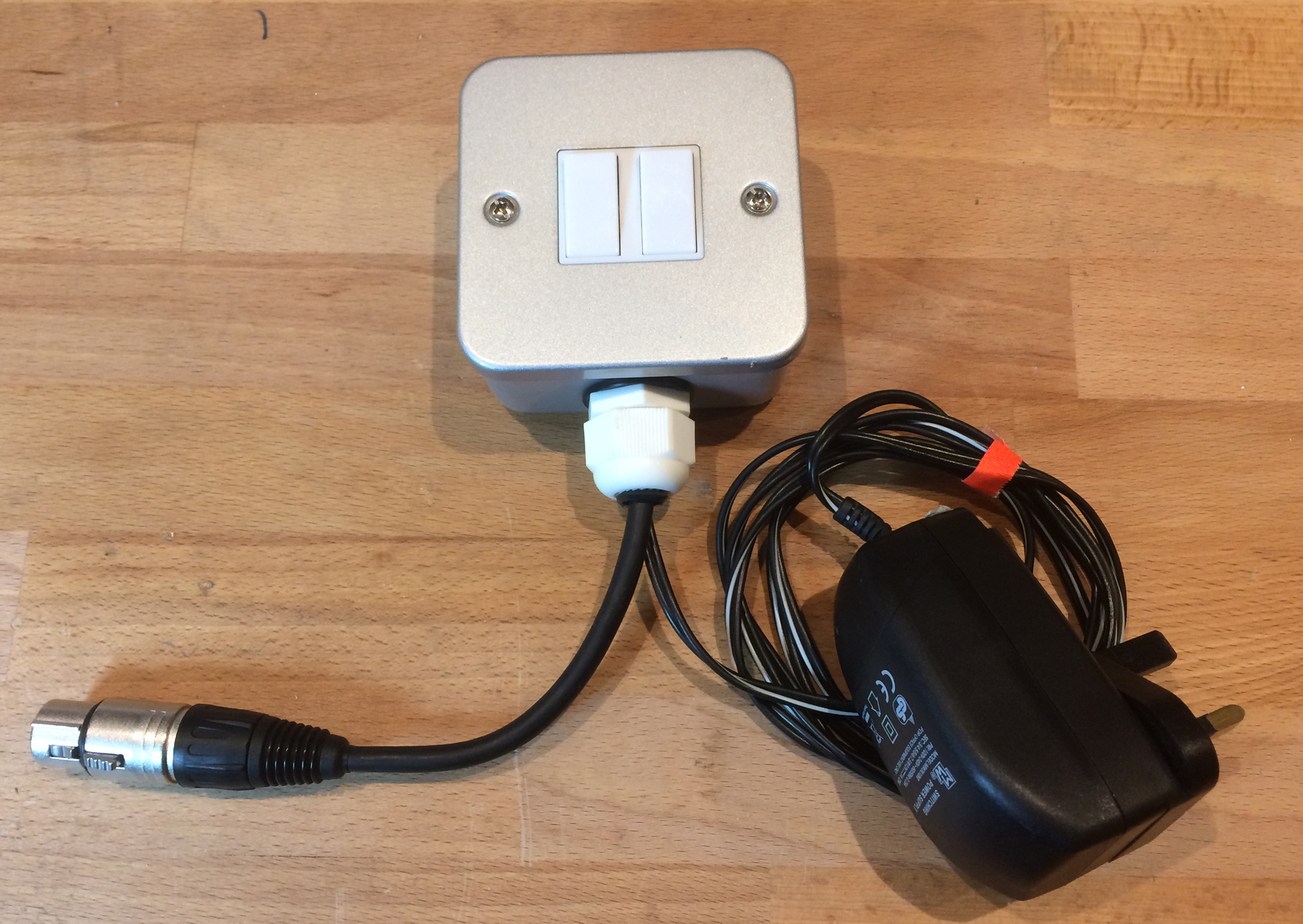 For when you just need to turn a light on.  Or more specifically the working lights in a temporary gig. Only its not you turning them on and off at the racks, it is the cleaners or the box office people etc etc. This lightswitch outputs a full universe of DMX that can be merged in, or just connected to a relay rack to turn some MBIs on and off. Thats how I am going to use it. It has a little (variable) delay for the turn on so to minimise inrush.
And to the next task >  maintained houselights in a temporary event space. How do you have dimmable houselights that are also fed from a batterybacked supply in a temporary theatre as required by some LAs.
And the next task, site powered from a not 24/7 generator. For several months. How do you keep your emergency lights charged and ready to turn on during generator fail, but not discharging them everynight when the generator is off. With off the hire-shelf  1 inlet unmodifiable twinheads.