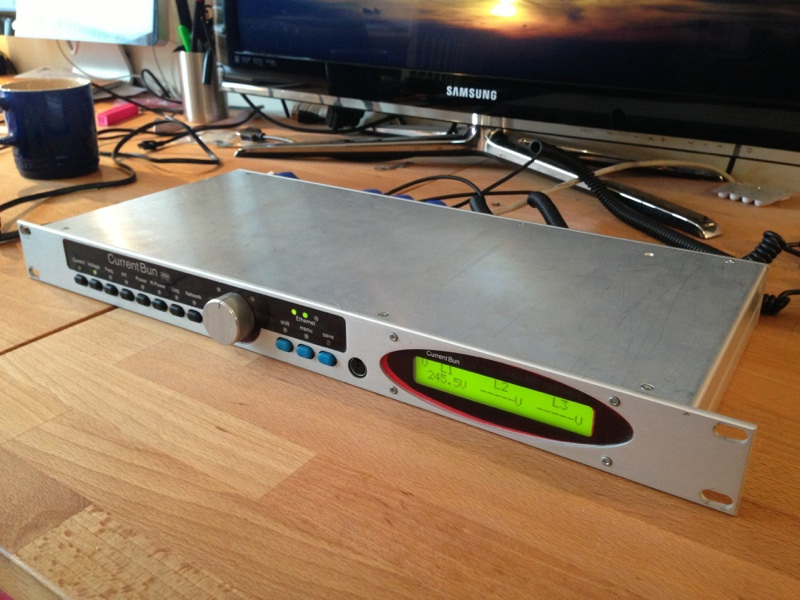 This project has been on the table in various prototypes for about two years now. It started as a need for a way to measure current usage in a venue were we were on the edge of what was available. It has been through a number of different hardware iterations and here is the latest one. It is able to measure current and voltage across three phases, log and display the results through an internal webserver. The eventual aim is to allow Midi Show Control input so that the current consumption per cue can be evaluated.
Current sensing input is via three 300A capacity current clamps. It needs a live feed from each phase, that could be 3 16A supplies. It has a LCD display so that it can work as standalone, or you can plug into a standard network and investigate the results via a web interface – graphs etc.
Still lots of work to do on the, but for the moment this is a working prototype that hopefully I can start some experimental logs with on a show soon.
Prototype shown at the Green Lighting Social 15th Jan: