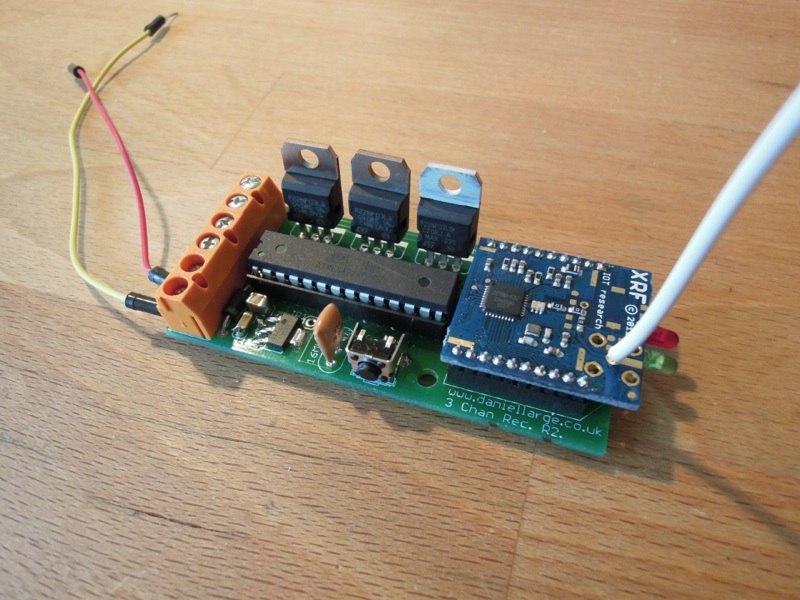 New version of 3 channel radio dimmers have arrived. Similar to the original model, 3 channels of remote controlled PWM dimming suitable for LED tape etc but this time improved with a double sided PCB, an addressing button and greater dimming capacity.
The boards construction will mean that the interface between the terminals and the PCB is much stronger, so failures due to over tightening should be lessened.
The first version of these boards controlled the LED Orbs you can find in another entry.