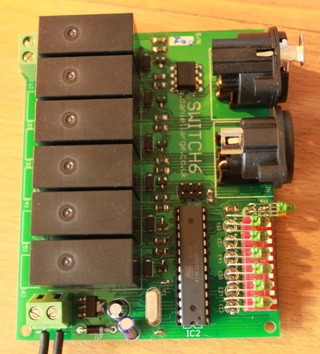 I have been working on finishing the Switch6 project. It is 6 channel relay board, with DMX input. The board in the photo does not have the tab top relays there will be in the final version. this will allow 16A switching per channel.
The software is now finished, its really simple. Dip switches to set the DMX address, with one switch to set the switch on level, either 5% or 50% (DMX 127)
I wanted to make something like this, to perhaps use with a socca outlet to hang out the back of an AVO rack or similar.