Some updates on the STATUS project (there will be another video soon).
I have the parts for 10 units that are going to go out to some testers before the first release. So don't worry all you people that have asked me for one, thankyou for your support and feedback, not far away now!
RDM development coming along, usual sort of controller modes going in now.
And  a special one I'd like to talk about  FixPrep. This is an idea I have had while prepping too many fixtures. It uses RDM to grab a fixtures start address, footprint and mode as a template. You then connect another fixture and it auto-programs it to the same as the first, but with a start address offset by the footprint.  I have put some buttons in to allow you to factory default the connected unit. Any lots of checks so that you have to connect a different fixture to go, or if you connect a new type of fixture the process stops and asks you what you want to do.
Pressing Addr lets you override the auto-address and set a new one.  you don't need to press send (it detects a fresh fixture) but you can if you want to re send for a new address.
You get a nice big green flashing tick when the fixture is programmed. And it is much faster that going through those menus! Your light has to have RDM of course…
The fixture in the pic below does not support mode names, so instead I just display the footprint info after the model name.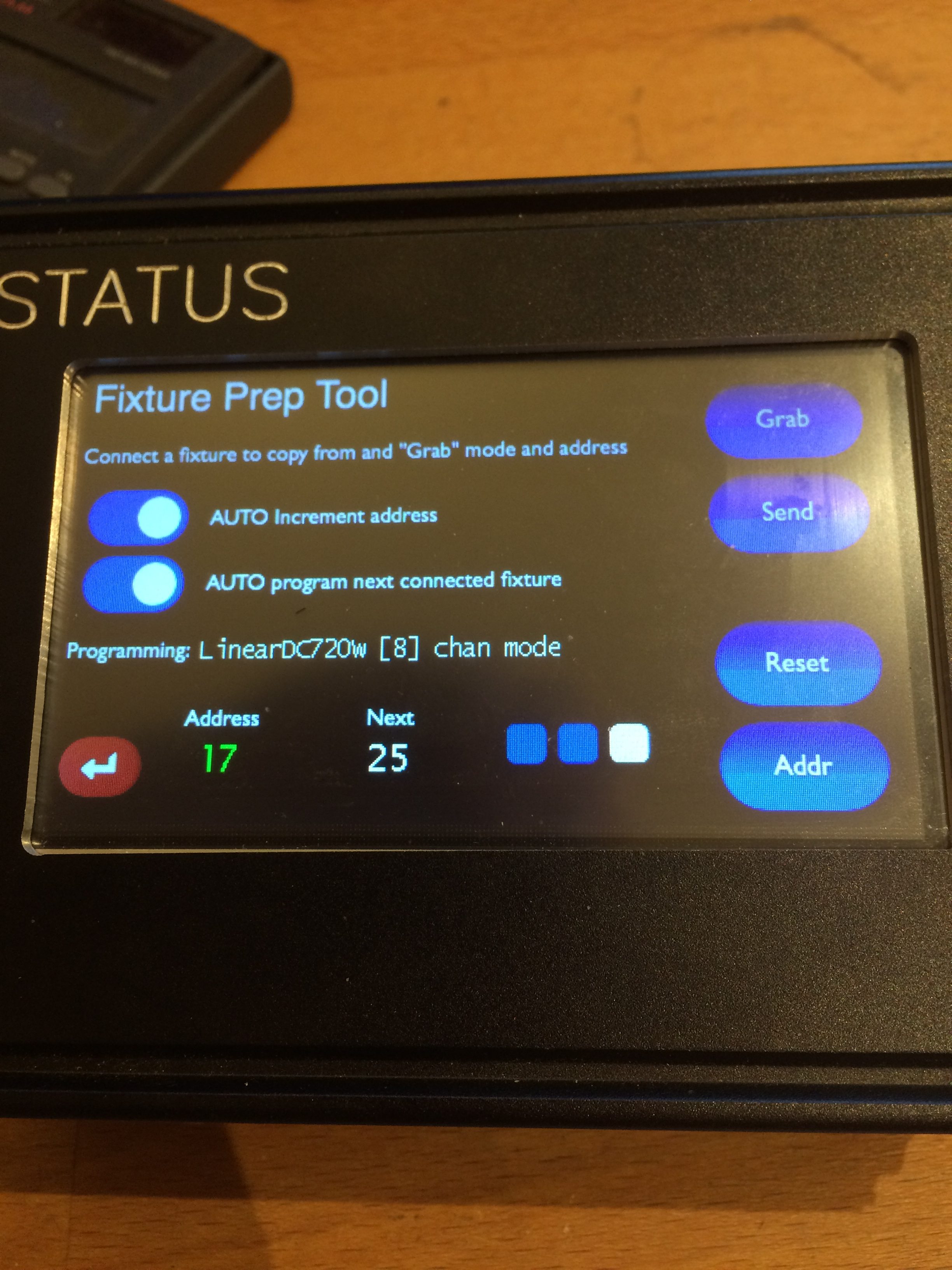 Another new one on the hardware front… Lanyard attachment point. Doubles as protecting the on off switch a bit. It is stainless steel and I have been dropping the poor thing on it all afternoon….